This is the second half of America's First Cold War. To see the first half, click here: The Jay Treaty.
The events shown in this sequence are covered in this outstanding biography of our Second President:
Part 1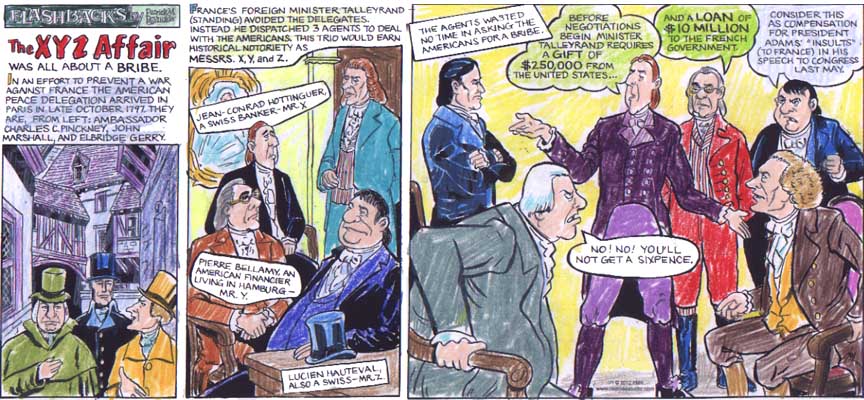 Part 2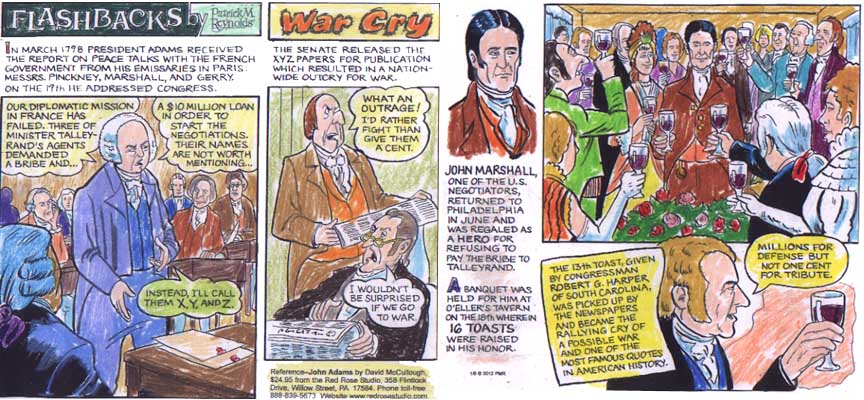 John Adams by David McCullough
We are honored to offer this Pulitzer Prize winning, and TIME magazine "Best Nonfiction Book of the Year." This is a history on a grand scale–a book about politics and war and social issues; but also about himan naure, love, religioius faith, virtue, ambition, friendship, and betrayal, and the far-reaching consequences of noble ideas. Above all, John Adams is an enthralling, often surprising stor of one of the most importane and fascinating Americans who ever lived. Includes a conversation with the author.
6" x 9" 765 pages, index, source notes, some illustrations, paperbound
#85 John Adams $20.00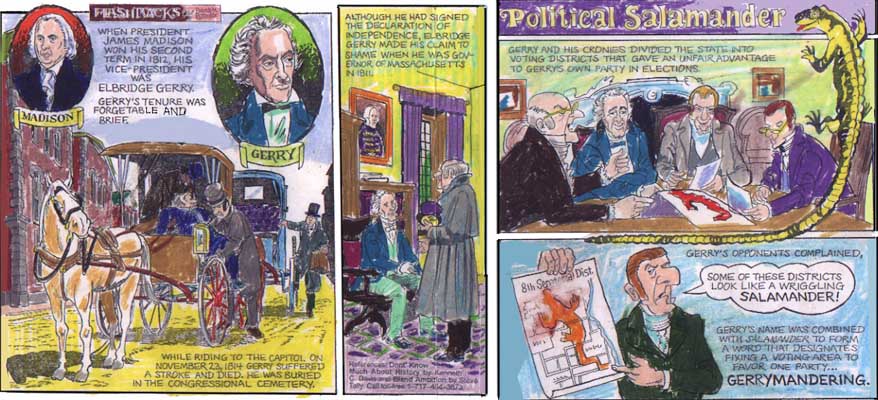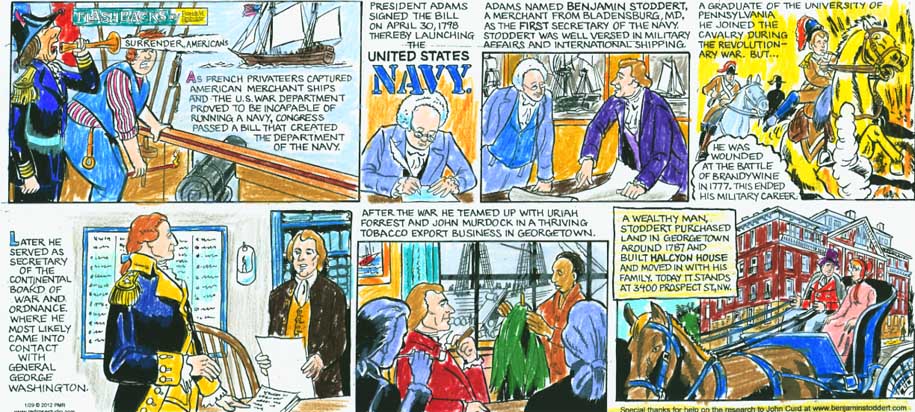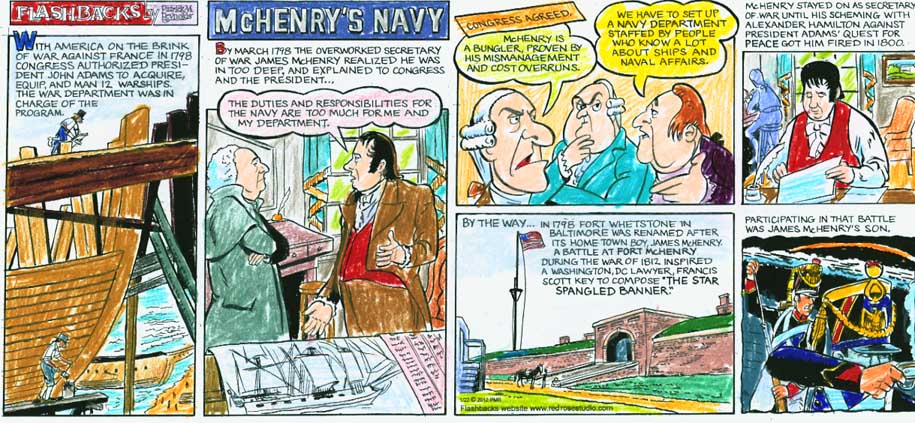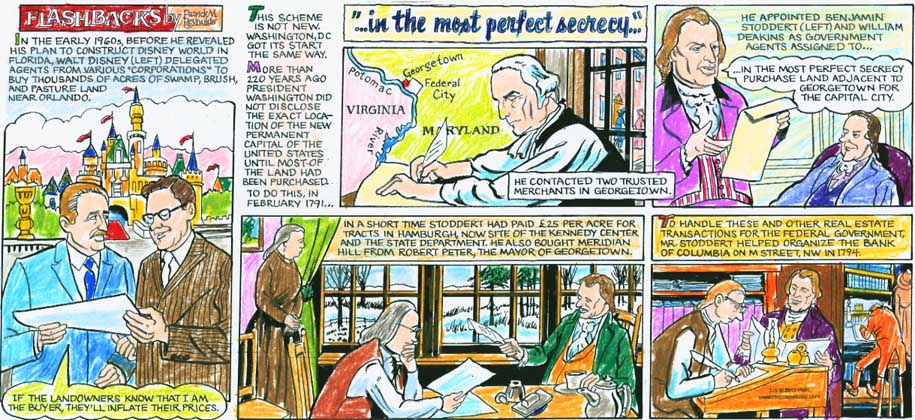 This story seques into a sequence about Yarrow Mamout, a former slave who became a successful businessman and stockholdere in Benjamin Stoddart's bank.
The Rockets Red Glare by Donald R. Hickey & Connie D. Clark
A foremost expert and author of several books on the War of 1812, Professor Donald R. Hickey has teamed up with Ms. Clark to produce this exciting and fast- moving depiction of America's second war against Great Britain. It starts with the political wrangling and riots in Baltimore that led up to the fighting, then recounts the battles and campaigns, from William Hull's ignominious surrender at Detroit, Oliver Perry's surprising victory on Lake Erie, the death of Shawnee leader Tecumseh which made General William Henry Harrison nationally famous, the night-long attack on Fort McHenry which spawned the book's title and our national anthem, to Andrew Jackson's, to Andrew Jackson's stunning victory at New Orleans.
9" x 10" 234 pages, index, illustrated, hardbound
#521 Rockets Red Glare $39.95
This book has some information about the Army that is hard to find in any Army history tome, specifically The Provisional Army and the Eventual Army.

The United States Infantry - An Illustrated History 1775 - 1918
by Gregory J. W. Urwin; Illustrated by Darby Erd
The title is a bit deceiving. Actually, the American army began when the English set up their colony in Jamestown, Virginia in 1607 and set up a militia to fight the Indians. It became more organized in 1758 with the onset of the French and Indian War. Congress officially established the U.S. Army in 1775, placing George Washington in overall command. This brief, lively narrative not only covers the strategy and tactics of the Army, but delves into the politics and congressional involvement in its development. More than 30 detailed, full-color illustrations show the uniforms, weapons, and accessories. Also includes maps and 100+ pictures.
7" x 10" 176 pages, index, illustrated, paperbound
#522 U.S. Infantry $16.95
Flashbacks Volume One
A Cartoon of the District of Columbia
Patrick M. Reynolds brings history to life with a sense of humor. His exciting drawings put you on the scene with the conflicts, madness, plus the wheeling and dealing that resulted in the location and construction of the U.S. capital city, despite all the bickering, petty jealousies, and down-right stupidity.

This volume is almost out of print, hence the higher price.


11¾" x 7½" 106 pages, full color illustrations, index, paperbound
ISBN 0-932514-31-6
#F1 Cartoon History of DC $25.00
Flashbacks Volume Two
DC Neighborhoods Flashbacks Vol. Two Artist-writer Patrick M. Reynolds takes you to the Washington that tourists seldom see The U.S. capital expanded with the growth of public transportation into such areas as Shepard Park, Takoma Park, Chevy Chase, Kalorama, Dupont Circle, Adams Morgan, Capital Hill, LeDroit Park, Tenleytown, Brookland, and others. Stories in this book go back to the explorations of Capt. John Smith in the 1600s and the Indian Wars of early Virginia, continuing into the 20th century with the introduction of the cherry trees to Washington and the end of segregation in public schools.
11¾" x 7½" 106 pages, full color illustrations, index, paperbound ISBN 0-932514-33-2
#F2 Cartoon History of DC $14.95