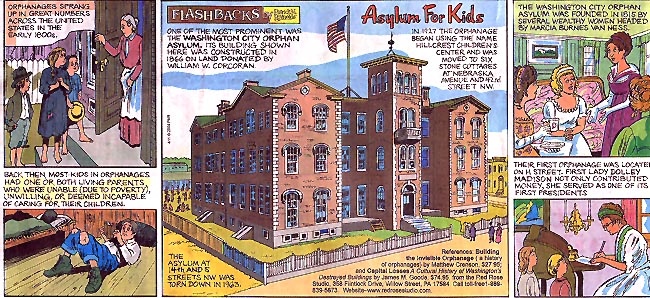 Building the Invisible Orphanage by Matthew A. Crenson
This book describes the decline of the orphanageand the rise of the welfare system that was dismantled in 1996. To do this Crenson has written the history of the orphanages which was replaced by the welfare as a means of getting rid of orphanages. Ironically, recent critics of public assistance have proposed orphanages as a way to get rid of welfare--a case of deja vu in reverse. He presents the decades of political and social squabbling about child care; he describes life in various orphanages-some good, some bad. This book touches on millions of Americans who either grew up on an orphanage, or who had a close relative who did.
6" x 9" 383 pages, index, some photos, paperbound
#456 Invisible Orphanage $24.95 To order call toll-free 1-888-839-5673.